Blue Oriental
This line is inspired by the many trips made to Morocco and the designer's love for the city of Marrakech where he resides in his Ryad for part of the year. Blue Oriental has its origins in this capital of fashion and craftsmanship. The greatest artists, rockers and designers have come here in their quest for inspiration. The color of Blue Oriental is inspired by the gardens of Majorelle, Berber scarves but also the blue city of Chefchaouen. Blue Oriental is also the signature blue of the Franck Boclet concept store in Paris.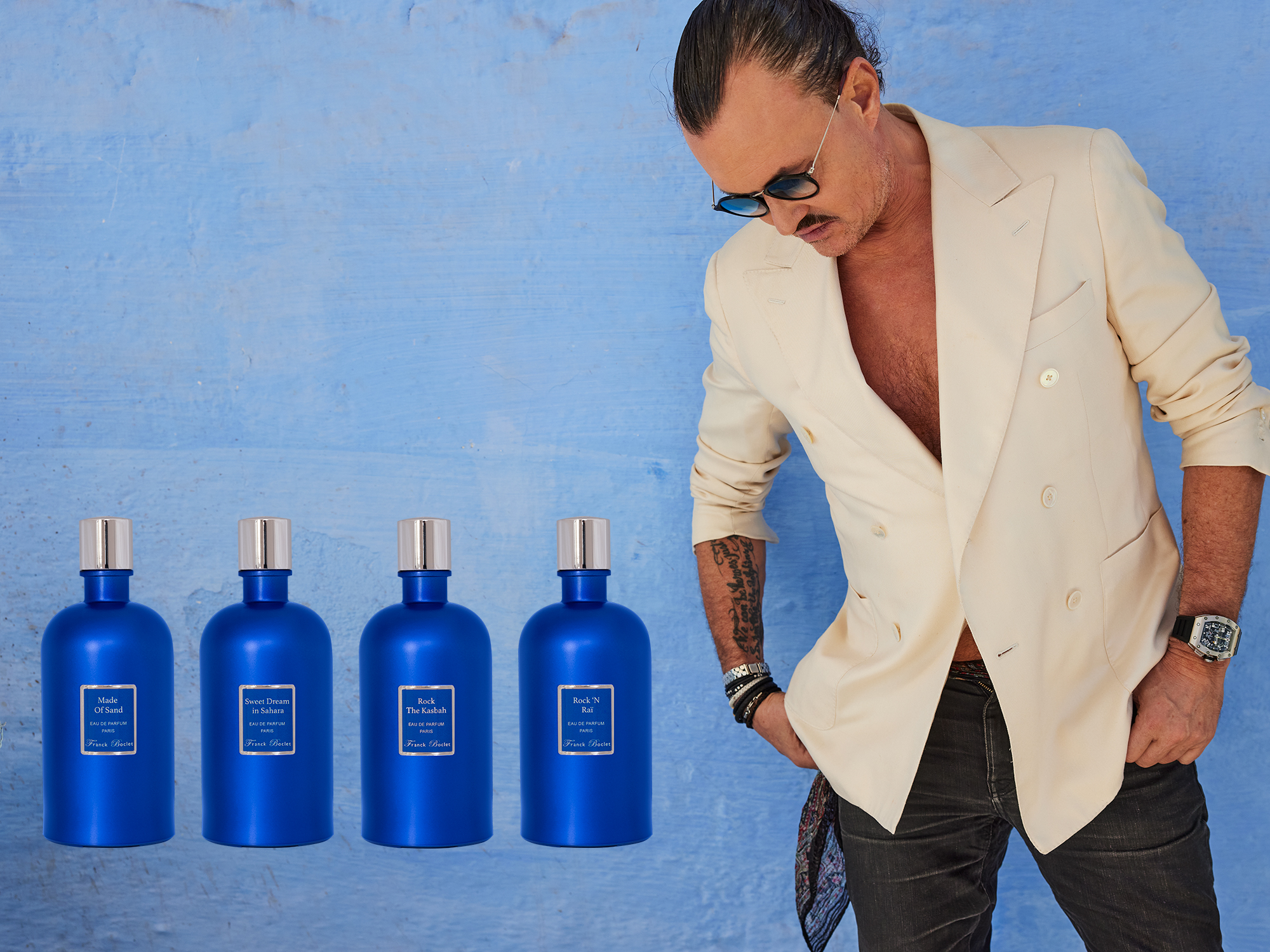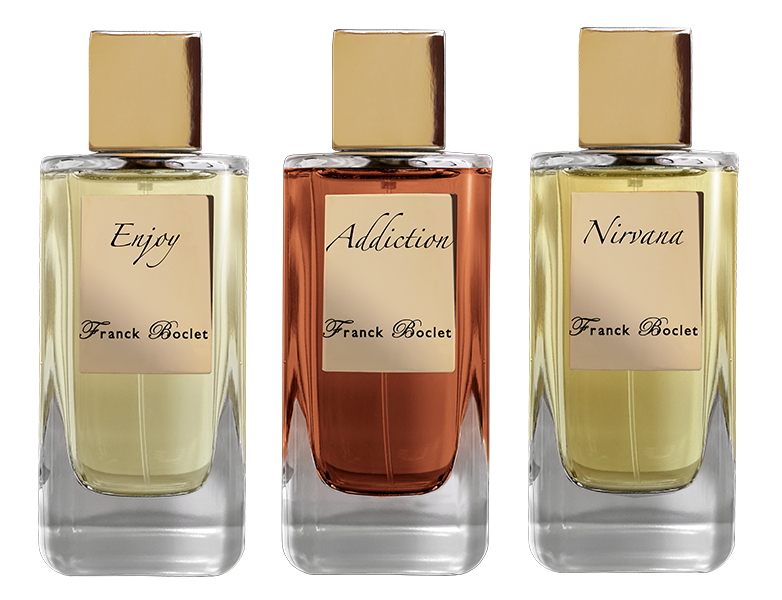 Goldenlight
Goldenlight is Franck Boclet's new line of niche perfumes.
Inspired by moonlight, body and mind are in harmony with a certain effervescence of the senses under the golden and satiny light.
Enjoy, Addiction and Nirvana, are the three new perfumes dedicated by Franck Boclet to Women in Love.
Glamour, Temptation, Seduction, Sensual Pleasure !
Rock & Riot Black
A line totally in Franck Boclet's DNA, luxuriously provocative, offering fragrances in 40% concentration perfume extract, totally original and addictive. "As in all my passions such as music and fashion, in my fragrances, I try to translate my sensitivity with intensity and love in order to create magnetic and addictive fragrances giving emotion and sensuality in harmony with our mood and our soul".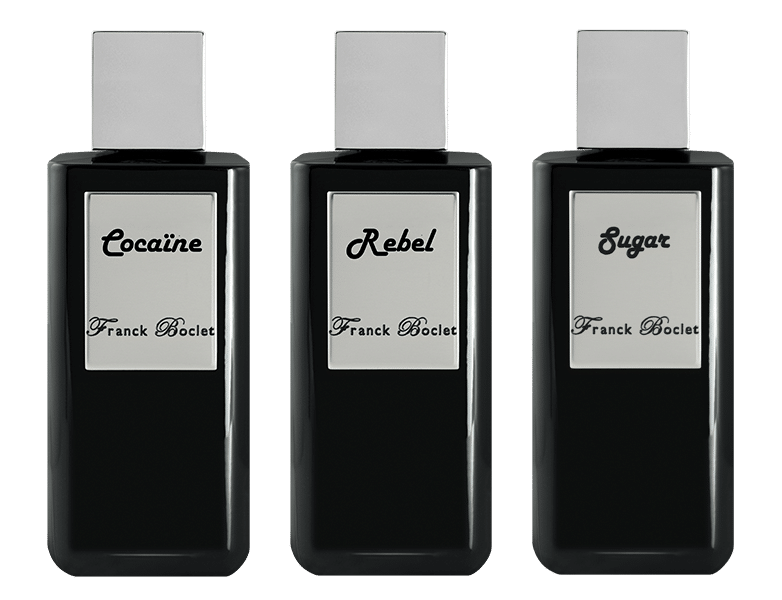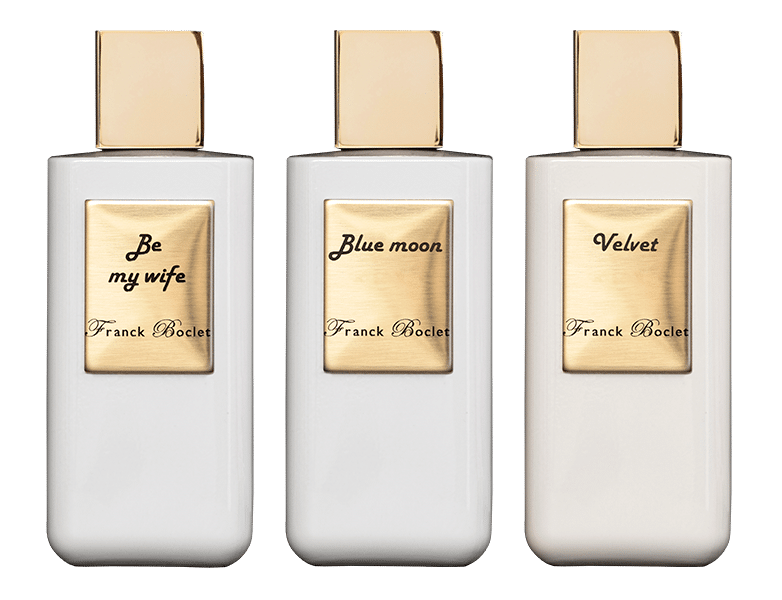 Rock & Riot Ivory
The new collection of the Rock & Riot line by Franck Boclet. Inspired by Franck & Solenne's wedding celebration, the Ivory collection is dedicated to lovers, with 3 single boxes and a double box for the bride and groom. Under a rock and roll background, it looks like a love story starting with "Be my wife", then "Just & Married", followed by "Blue moon" and finally "Velvet". An invitation to discover these niche perfumes through the very glam rock story of 2 French lovers.
Fragrance Collection
Fragrance collection is a sober and elegant line of exceptional fragrances with a unique trail. It is the first niche fragrance line created by the Franck Boclet brand. Launched in 2012, today the line is composed of 23 fragrances available in 100ml, 50ml and in a travel box (20x4ml). Both classic and elegant, FRAGRANCE COLLECTION is in the same spirit as Franck Boclet's fashion. The values are simplicity, elegance, passion, exceptional fragrance and modernity. Each fragrance thus proposes a signature and an exceptional persistence.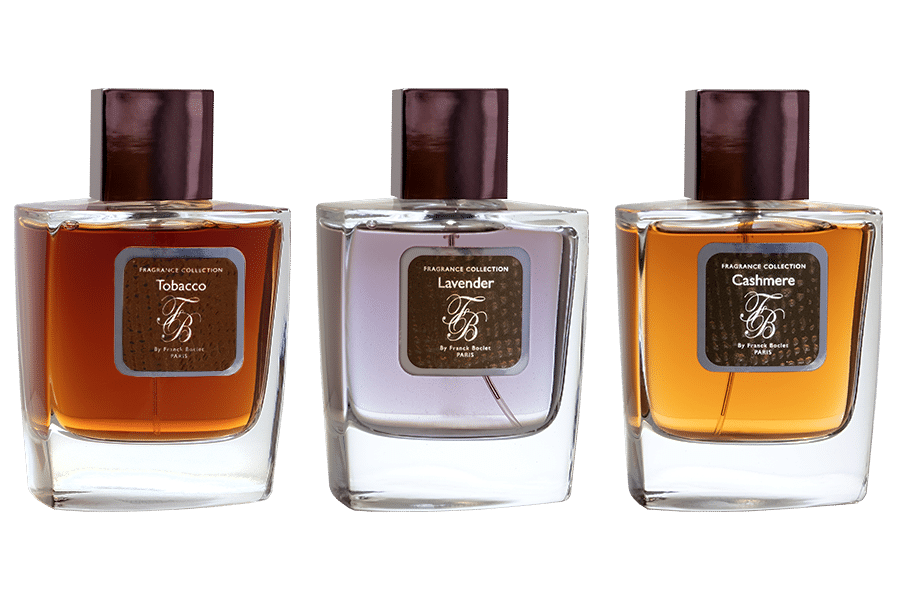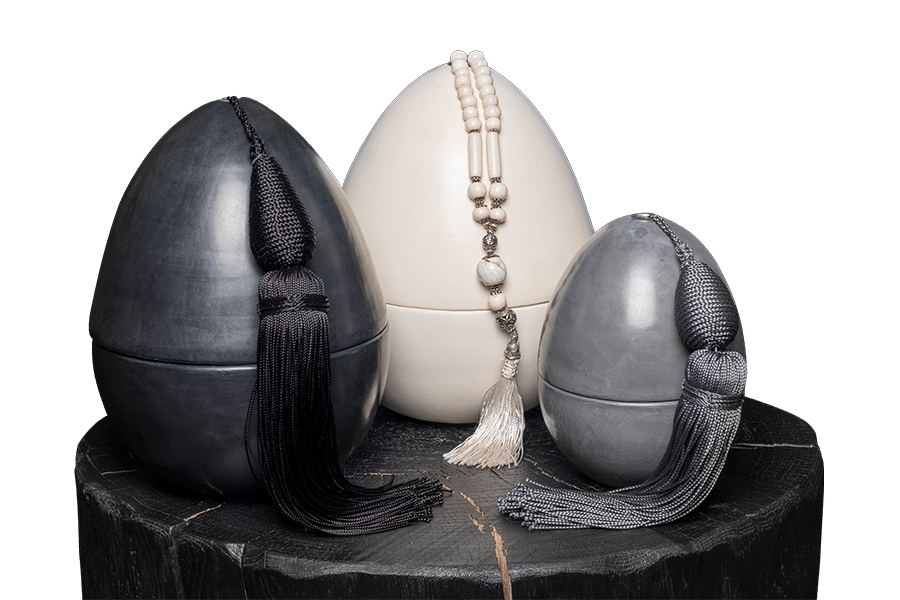 Stonegg
Franck Boclet teamed up with Solenne Gatty to design home fragrances in the DNA of the Rock & Riot line. From their collaboration, the collection called Stonegg was born. Something totally new and artistic.
Stonegg allows the diffusion of home fragrances, obtaining a stronger persistence than other products such as candles or other diffusers.
Fragrance Collection
Parc de la Radio
1 route de Paris
Building F1
28100 Dreux
Tel:
+33 (0)2 46 83 03 69
+33 (0)2 46 83 03 70
E-mail :
info@franckboclet.com
Secure site
SSL Certificate
Payment with PayPal (with or without account)
Delivery
Free delivery
for all orders
Customer Service
You can contact us at:
+33 246 830 370
Online Shop
Products sold only
in the European Union