Specialist in Black & White, Franck Boclet combines in his creations the timeless references of Rock & Riot fashion with the Traditional world of Luxury. Franck thus offers a capsule on the essential and timeless essentials of the Men's and Women's Wardrobe. Leathers, jackets, tuxedos, shirts and T-shirts: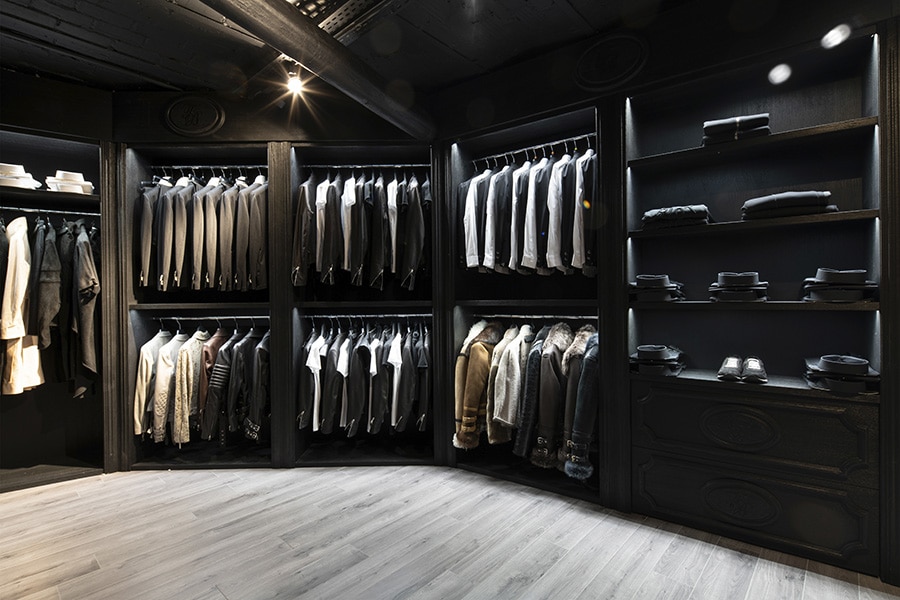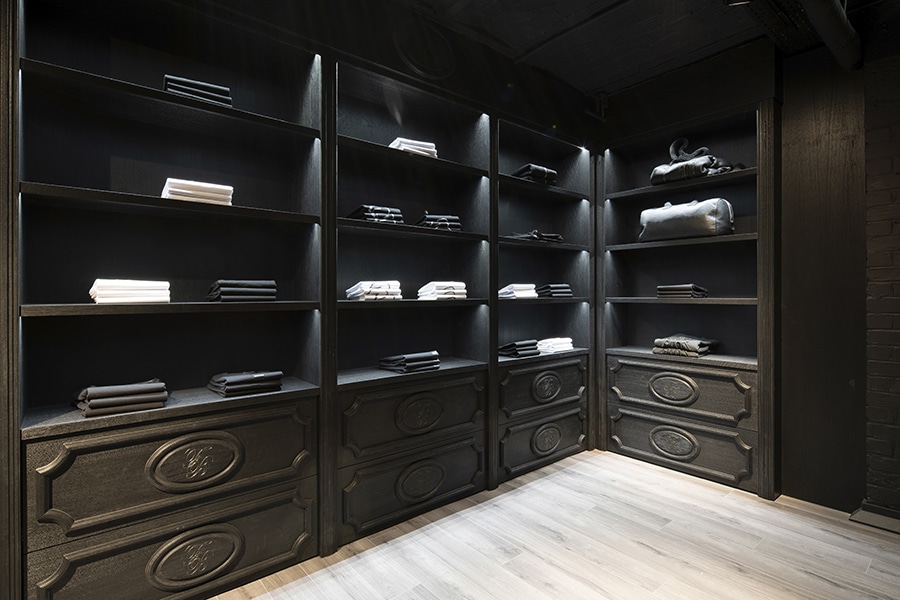 in Black and White, an urban and casual day, a chic and elegant day. The materials are jersey, leather, cotton and stretch. The creations are made in Italy, the reference par excellence in manufacturing and fabric. The most beautiful leathers are carefully chosen and made in France, including the Perfecto Franck Boclet, one of the masterpieces of his collection with chrome zip and piping metal.
Its technical perfection is complemented by a rarely equalled attention to detail in the finishes. Franck Boclet is first and foremost a clothing technician from his sartorial school. He is concerned about the right fit, the right fit and luxurious, contemporary and innovative materials. The cuts are resolutely modern, contemporary and even provocative.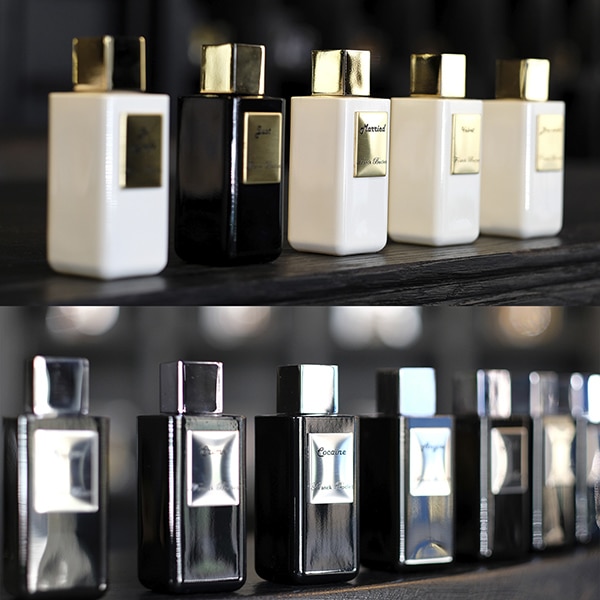 Franck Boclet is the only artistic director in fashion to create niche fragrances. "I wanted to create fragrances with a strong personality, exceptional, giving emotion and sensuality in harmony with our mood and soul. Our collections allow us to offer a palette of different fragrances so that everyone can highlight their personality. "Present in more than 500 points of sale internationally, the brand offers two exceptional fragrance lines: Fragrance Collection, with a range of 24 different fragrances (eau de parfum) at 20% concentration, and the Rock & Riot line (perfume extract) with 2 collections; Black Edition and the new Ivory Edition collection.
In January 2019, Franck Boclet opened its first Officine and Concept Store in a refined setting, whose colours and materials have been carefully chosen: floors and walls painted matt black, the design thought up by Franck Boclet, a pleated ceiling in blue velvet, a black crystal chandelier, bookcases, cutting table and trunk. All the furniture is made of wood and created to measure, some of which has been aged and burnt.
Perfumes, clothing, shoes and accessories, both for women and men, are found on two levels. All Franck Boclet's creations are presented while being open to a few other designers exhibiting their products.
FRANCK BOCLET. 90 rue de Grenelle, Paris VIIe. Discover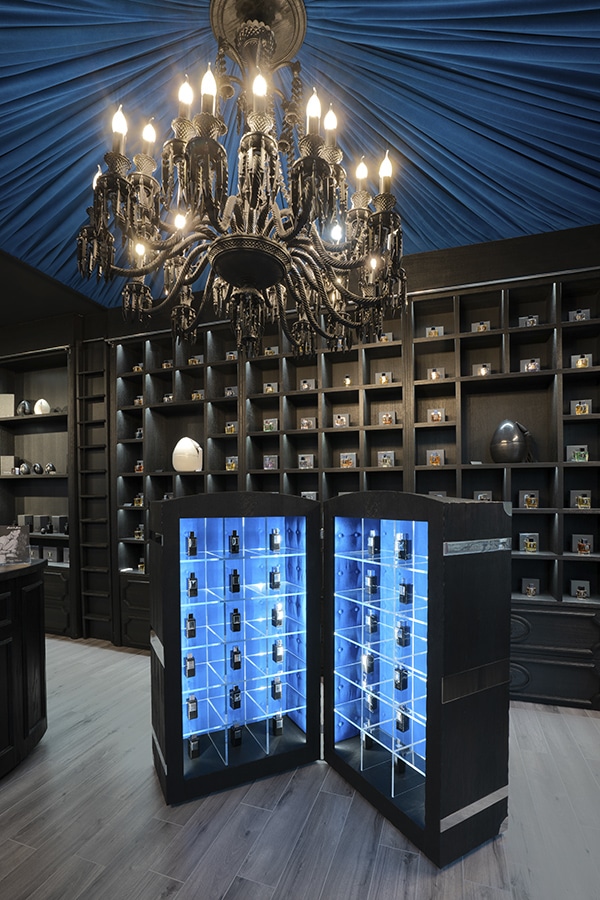 Franck Boclet, creator at heart
Pure môme de Paris and creator of an extremely masculine and contradictory feminine fashion, against the current of trends, Franck Boclet claims more sensuality, detail and volume, rigour and good looks.
Passionate about contemporary art, design and music, Franck Boclet is inspired by everything that touches him: the rock icons of the 80s, a detail seen in a film, a work discovered in a museum, a comic strip, a landscape or a touch of material...
A man of action and concreteness, with a fiery temperament, a rebellious and impulsive side, everything about him makes him a chameleon.
Trained as a textile engineer in 1985, Franck Boclet has visited the Kenzo, Arrow and Courrèges Houses, and as artistic director the Ungaro and Smalto Houses twice.
In 2011, Franck Boclet is launching its own label dedicated to Man. Blending his two passions, Franck Boclet mixes the timeless references of Rock & Riot fashion with the traditional world of Luxury.
A specialist in Black & White, he adds: "my collection will not lock itself into a style but rather into a colour so that the Franck Boclet Man remains the chameleon of his desires: a white day, a black day, a creative day, an urban day, a festive day, a restricted day, a traditional day... No more labels where the man locks himself into a style, because the true style is to escape from all styles. »
Today Franck works on half measures for his brand sold in the Franck Boclet pharmacy in Paris and continues to work as artistic director for several brands, demonstrating his agility, creativity and thirst for work.