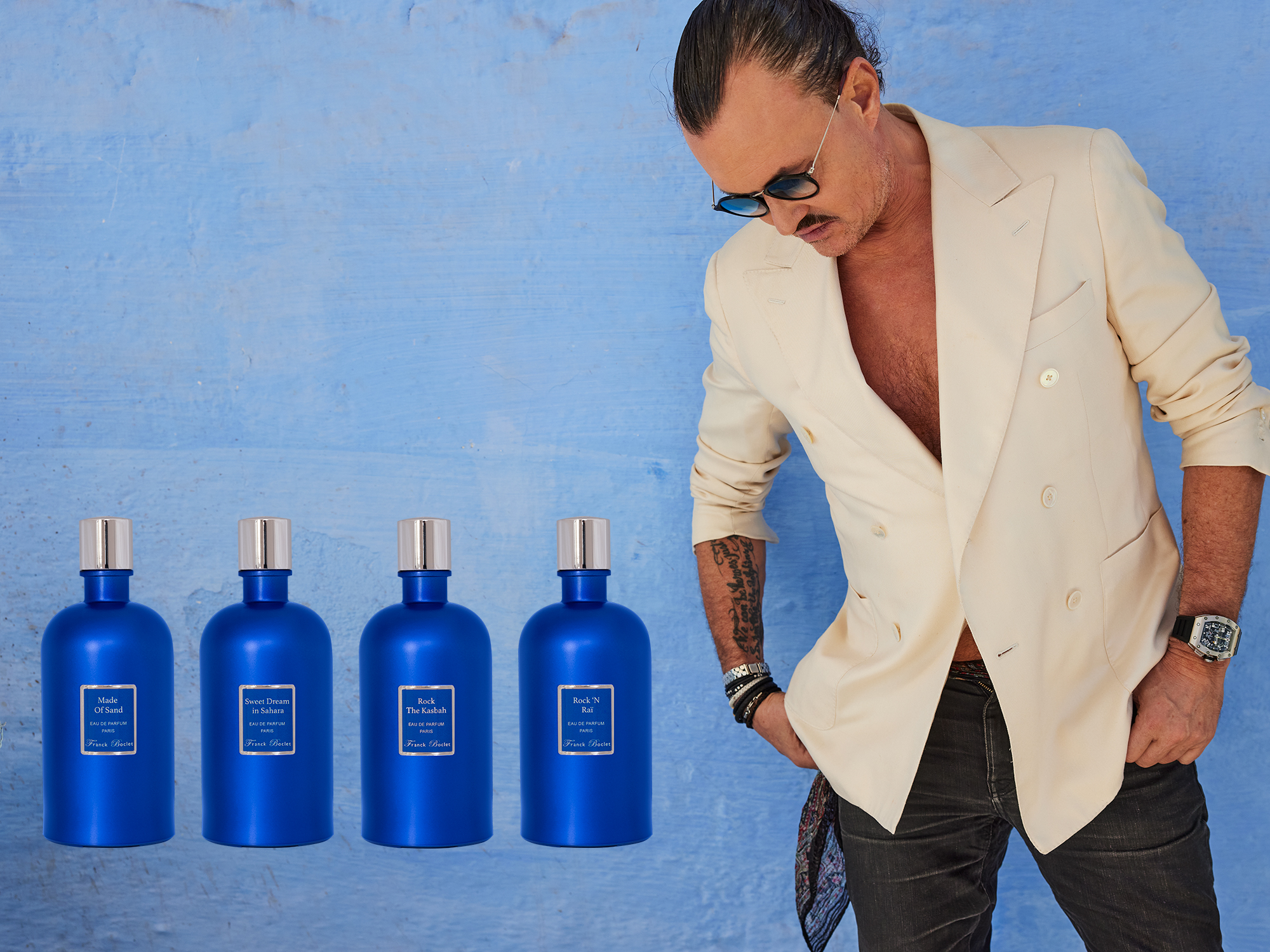 Blue oriental is the new original line signed Franck Boclet.
This line is inspired by the many trips made to Morocco and the designer's love for the city of Marrakech where he resides in his Ryad for part of the year. Blue Oriental has its origins in this capital of fashion and craftsmanship. The greatest artists, rockers and designers have come here in their quest for inspiration. The color of Blue Oriental is inspired by the gardens of Majorelle, Berber scarves but also the blue city of Chefchaouen. Blue Oriental is also the signature blue of the Franck Boclet concept store in Paris.
 Thus, Blue Oriental fragrances invite you to an olfactory journey through Morocco thanks to their essential oils such as orange blossom, mint, cedar, rose, saffron, myrrh and many other spices.