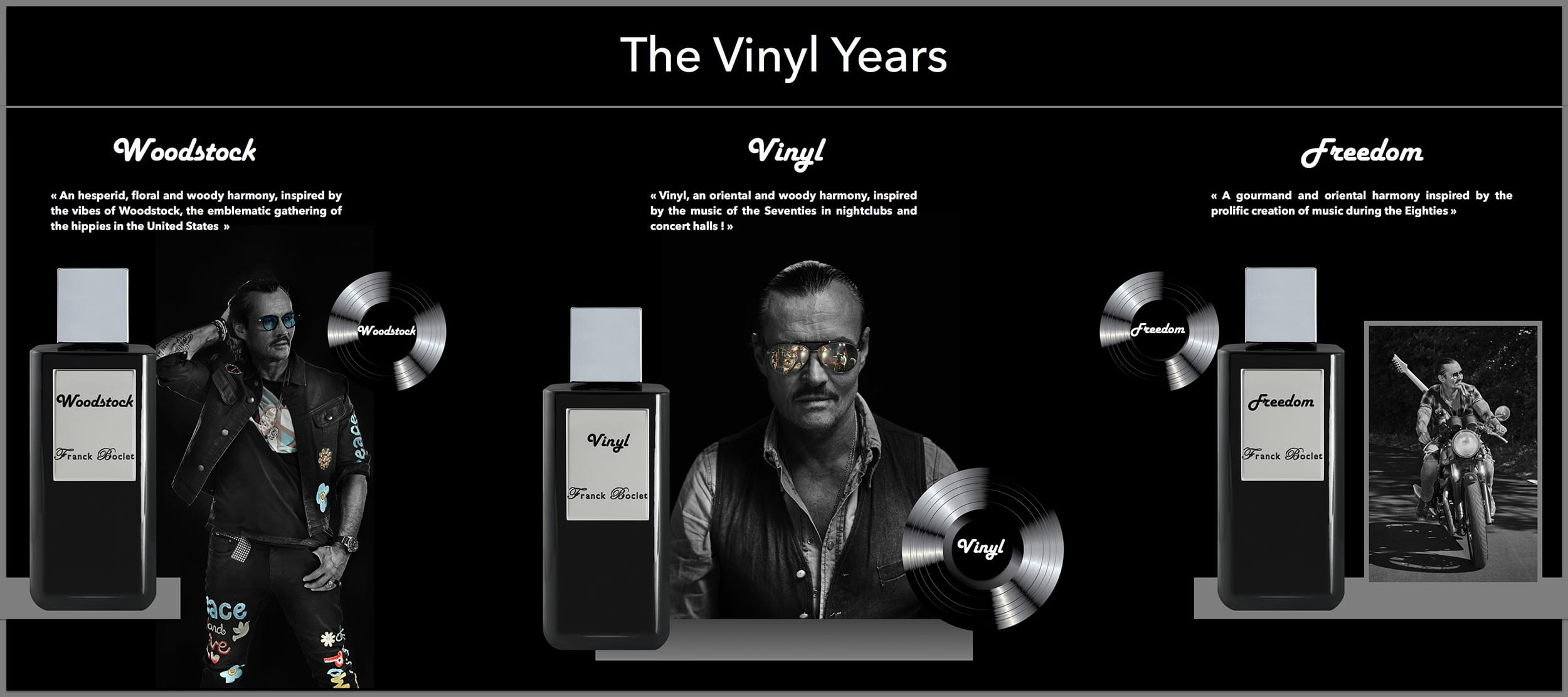 Rock & Riot is totally in Frank Boclet's DNA. Of course, Rock & Riot refers to the rock music of the vinyl records of the 60s, 70s and 80s. It's also a spirit, a creative lifestyle and an art. Black Edition is the first collection of the Rock & Riot line created in 2016, which offers sublime Fragrance Extracts at 40% concentration.
Franck honours the Rock'n Roll atmosphere from the 60s to the 80s. He has created a fragrance for each decade; Woodstock, Vinyl and Freedom.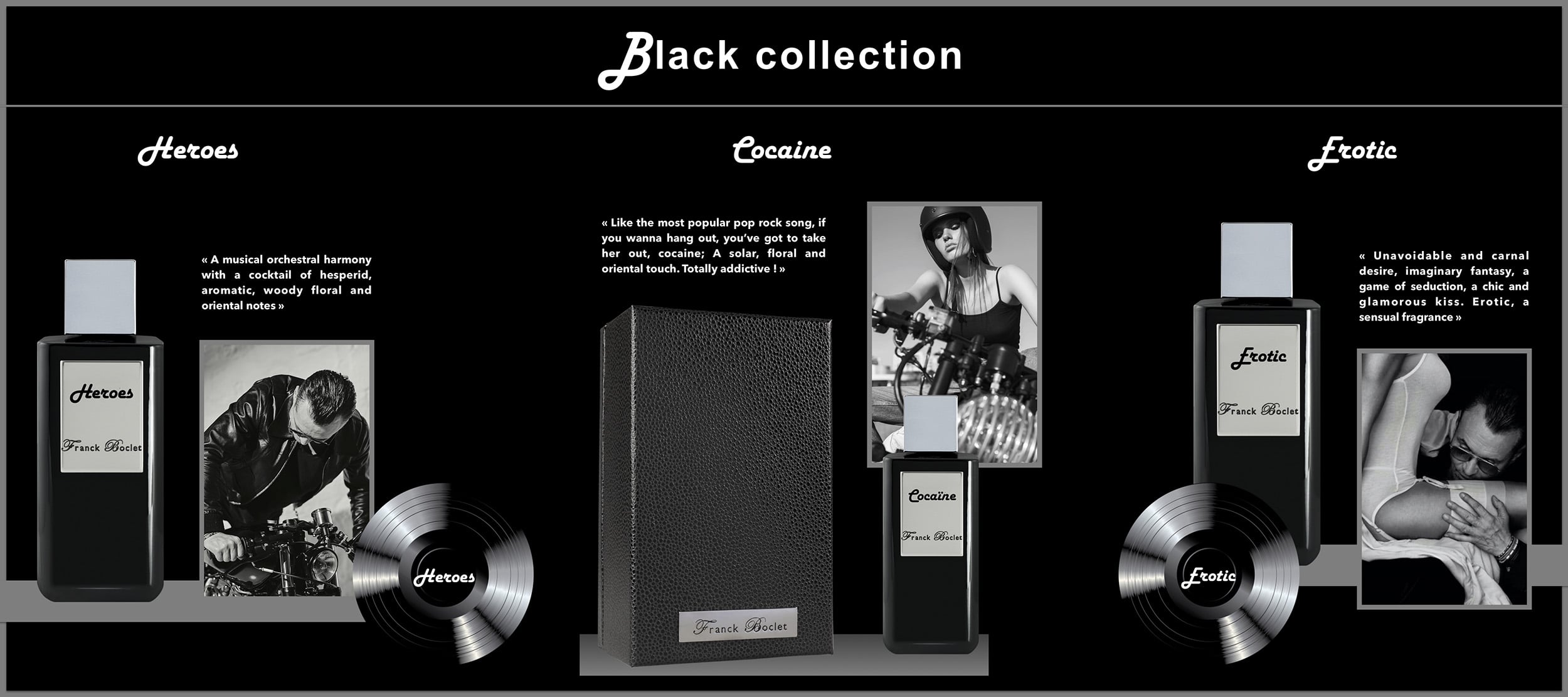 On the theme of Rock'n Roll, the first 3 fragrances are Heroes, Angie and Ashes, inspired by songs by icons of the 70s and 80s such as David Bowie, Rolling Stones...
Like a soft and captivating melody, Angie is a beautiful harmony of enchanting figs, woods, amber, musk and incense.
Heroes, everyone can be a hero for a moment, a musical orchestral symphony combining a cocktail of citrus, aromatic, woody, floral and oriental notes.
Ashes, like ash, with spicy and woody notes, softened by an oriental touch of amber, musk and frankincense.
The following year, Franck dared to use provocative & transgressive names for fragrances such as Cocaïne, Sugar and Rebel.
Cocaine, with solar, floral and oriental notes. Like the most popular rock song, "If you wanna hang out, you've got to take her out; cocaine".
Rebel, very singular and subtle fragrance with notes of saffron and rose.
Sugar, like a candy candy candy, a delicious marshmallow with greedy and tangy notes.
The third opus is called Nude. The collection is inspired by the beauty of nudity, purity, the carnal seduction between man and woman.
Erotic is a fragrance with an undisguised desire, with aromatic floral and leather notes revealing all the beauty and sensuality of a woman's body.
Crime, a fragrance as powerful as a square of bitter chocolate with gourmand, woody and outrageous waves of scent.
Icon, like a sculpture, a rock icon of the 80s, with citrus, floral and oriental notes.